Brusan Heating and Air Conditioning has years of experience in various projects ranging from small residential housing projects to 800,000 ft2 of commercial building space. Some of these projects have included: adding small ventilation runs to an existing structure to fully constructing complex HVAC systems from the ground up.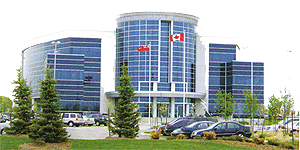 Brusan's commercial division specializes in the installation of the following:
Rooftop heating/cooling systems
Exhaust fans
Unit heaters, closed flame heaters and infrared heaters
VAV & VVT systems
Make up air units
Ductwork
Underground vehicle exhaust systems
CO, NO & Methane detection systems
Brusan's journeymen are highly educated and experienced. Journeymen are all registered with TSSA and complete regular training in all occupational Health and Safety programs. Brusan HVAC employees are committed to keeping your project on schedule and on budget while completing your HVAC project to the highest quality and dependability in the industry.