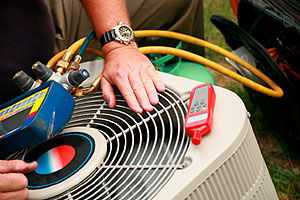 Tesmor Climate Services is committed to providing the very best technical service and repair to all types of HVAC equipment ranging from residential furnaces to large-scale commercial rooftop heating & cooling units.
Some of the work that Tesmor specializes in includes but not limited to:
Customized pro-active Maintenance Agreement packages
Professional Heating, Air Conditioning and Ventilation service
Humidification systems
Hydronic systems
VAV & VVT zone systems
Functional testing and commissioning of equipment
Control wiring
Interlocking of equipment

Require a service call? CLICK HERE

to use our online

service request form or

If you require emergency service call:

(905)660-3355 TODAY!
Tesmor Climate Service employs only qualified, licensed refrigeration and gas fitter Technicians. Our Technicians arrive on site fully equipped with all of the necessary tools and equipment to ensure fast, effective service. Our pro-active Maintenance Agreements guarantees your business/home environment stays comfortable and clean. When there is a problem, our experienced Technicians immediately arrive on site with speedy repair or replacement to minimize the downtime of your system. Customer service and satisfaction is so imperative, that our Technicians are on-call 24 hours a day, 7 days a week for all our Maintenance Contract customers. Tesmor Climate services is a company you can trust and rely on to not only meet, but exceed your HVAC service and repair needs.