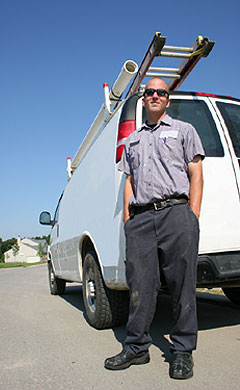 We believe that the Health & Safety of our employees, subcontractors and environment is vital to the success of our business. Both management and employees are PRO-ACTIVE, ensuring workplace Health and Safety standards are met.
Through the implementation and maintenance of our Health and Safety Program, we ensure the following:
Established workplace standards that meet and/or exceed the minimum requirement dictated in the Occupational Health and Safety Act and industry-related regulations (i.e., Construction, Industrial, WHIMIS, etc).
Monitor compliance with established and legislated safe operation procedures through workplace inspections and follow-up of unsafe conditions and/or work practices.
Control loss through investigation and analysis of workplace incidents and implement corrective measures to prevent recurrence.
Update and evaluate Supervisors on Health and Safety standards in accordance with site policies and/or legislative requirements.
Enforce disciplinary measures necessary to reinforce those whom willfully disregard Health and Safety requirements.
We at Brusan HVAC and Tesmor Climate Servcies believe that our employees and subcontractors can work together to help make the workplace a safe environment!